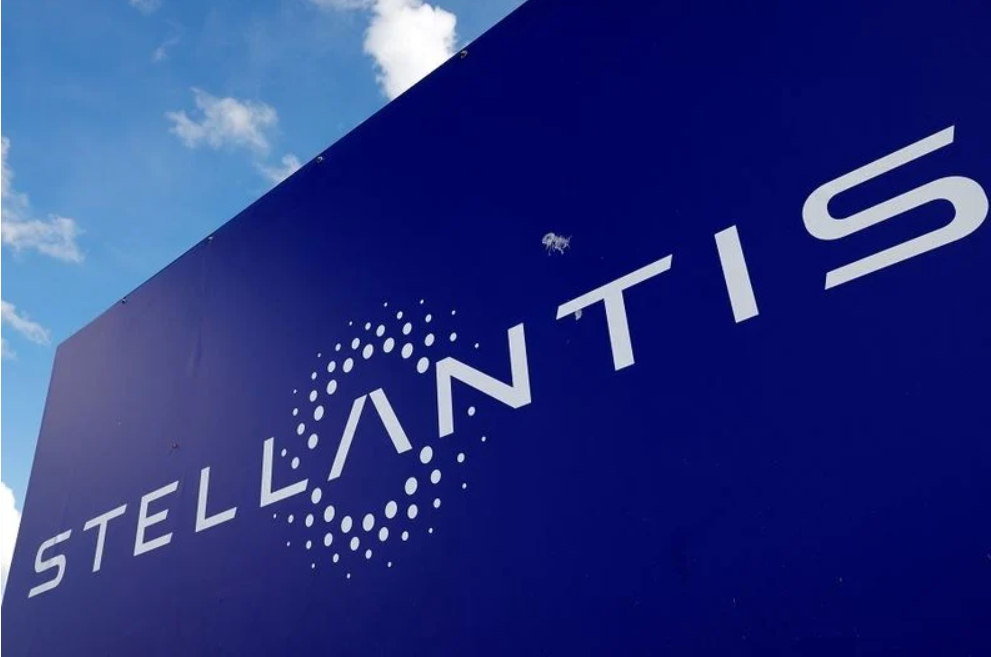 Editor's note: Stellantis reported revenue of 32.6 billion euros, or $37.8 billion. A previous version of this story used incorrect revenue figures.
MILAN -- Stellantis confirmed its full-year target for a 10 percent operating profit margin despite a 14 percent fall in third-quarter net revenue due to the microchip supply crisis.
Revenue in the quarter was 32.6 billion euros ($37.8 billion), Stellantis said in a statement on Thursday. Vehicle shipments fell 27 percent to 1.131 million.
Like most automakers, Stellantis was forced to idle some production lines in the quarter due to the lack of automotive semiconductors. The automaker lost 30 percent of its planned production -- or 600,000 vehicles -- during the quarter.
"The level of chip shortage was probably slightly higher that what we had expected when we last spoke to the market in August," CFO Richard Palmer said.
The full-year toll of lost production due to the chip crisis would top a previous forecast of 1.4 million units, he said.
Palmer said the company was seeing a "moderate" improvement on the chip supply front in October compared with the previous month and expected such trend to continue through the fourth quarter.
"Visibility on semiconductors continues to be a difficult subject for the industry," Palmer added.
Palmer said Stellantis forecasts a moderate improvement in shipments in the final quarter. "We see positive pricing across all regions," he said, adding he saw good progress on post-merger synergies and cost management.
North American report
North America revenue slipped 16 percent to $18 billion, but the new Jeep Grand Cherokee L that launched in June was a bright spot.
Stellantis said the L, the first Grand Cherokee with three rows, was the top-selling full-size utility vehicle in the U.S. market during the quarter after grabbing 19 percent market share.
North America vehicle shipments fell 29 percent due to "production losses as a result of unfilled semiconductor orders and discontinuation of Dodge Grand Caravan and Journey."
Dealer inventory in North America dropped by 272,000 units from the end of December.
The redesigned two-row Grand Cherokee will join the L later this year to bolster the Jeep lineup, which also got a boost in late September by the arrival of the premium Wagoneer and Grand Wagoneer SUVs.
Palmer said the Wagoneer and Grand Wagoneer are "in one of the highest segments in terms of profitability in the U.S. market. We didn't have anything there before."
Palmer added: "I think the segment's about half a million vehicles and you know Jeep has to go in there and compete with the triplets from GM and Lincoln Navigator, etc., which are great vehicles, but I think we have a great brand and a great couple of vehicles.
"That's also going to be accretive to our margin, so I think North America as a business is in a good place."
South America had a 10 percent gain in shipments thanks to strong demand for mid-cycle refreshes of Fiat Toro and Jeep Compass.
Palmer said U.S. dealers have "significant book of orders from dealers trying to secure allocations" at a time when inventories are at historical lows.
"I think what's very healthy is that we're turning variables very quickly," Palmer said.
There also is demand among the automaker's fleet customers, Palmer said, but the dealer body is the first priority.
"We don't want to lose customers because they're waiting for vehicles far too long," he said. "And I think some of that impact has been the reason why we saw Q3 market in the U.S. down year-over-year because there is a lack of supply into the retail channels."
Targets confirmed
Palmer confirmed the full-year target for an adjusted operating profit margin of about 10 percent, assuming no further deterioration in semiconductor supply and no further significant COVID-19 lockdowns in Europe or the U.S. The forecast was raised in August to 10 percent from between 5.5 percent and 7.5 percent after strong first-half results, which included record margins in North America and progress on cost savings.
Stellantis was created in January from the merger of Fiat Chrysler Automobiles and PSA Group. The automaker does not release quarterly profit figures. In the first half, its adjusted margin was 11.4 percent. The 2020 margin was 1.5 percent, a pro forma result because in 2020 FCA and PSA operated independently.
Stellantis revised its full-year industry growth outlook for some of its regions. The company lowered the outlook for North America, South America and Europe, while improving the forecast for the Middle East and Africa region. It kept the outlook unchanged for India, and Asia Pacific and China.
Vince Bond of Automotive News contributed to this report along wiht Reuters.