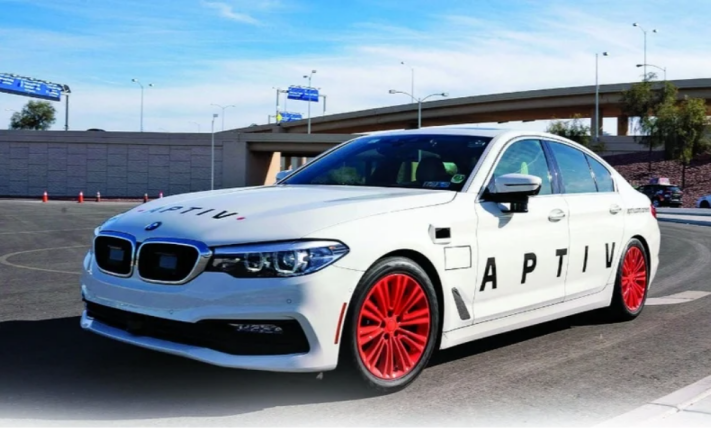 Automotive technology supplier Aptiv said Tuesday it has agreed to buy software firm Wind River from private equity firm TPG Capital for $4.3 billion in cash as it seeks to capitalize on a surge in spending by automakers to digitalize their cars.
The all-cash deal will expand Aptiv's footprint in an area that is fast becoming the next battleground for automakers, which are spending billions of dollars to enable over-the-air updates and add smartphone-like features.
Once owned by Intel Corp., Wind River develops software and cloud systems for several industries such as automotive, aerospace, defense, industrial, medical and telecommunications. Last year it generated revenue of about $400 million.
Aptiv said it would finance the deal through a combination of cash and debt. Shares in Aptiv fell 3.25 percent to close the day at $159.70.
"The automotive industry is undergoing its largest transformation in over a century, as connected, software-defined vehicles increasingly become critical elements of the broader intelligent ecosystem," Aptiv CEO Kevin Clark said in a statement.
"Fully capitalizing on this opportunity requires comprehensive solutions that enable software to be developed faster, deployed seamlessly and optimized throughout the vehicle lifecycle by leveraging data-driven insights."
While only about 10 percent of Wind River's revenue comes from its automotive business, company executives said the company's experience in other industries — particularly telecom, aerospace and defense — will be a major benefit to Aptiv as it looks to boost business for its automotive software stack.
"This was unique, because we think some of the big answers to some of the big questions that are being faced by automotive and how to deploy software effectively across the fleets is actually going to come from other industries," Aptiv CFO Joe Massaro said on a Tuesday call with analysts. "Wind River has a lot of that know-how and a lot of that understanding."
Aptiv, whose customers include Chrysler parent Stellantis, Volkswagen Group and General Motors, battled supply chain problems for much of 2021, but has seen rising demand for its automated driving systems.
Aptiv sees Wind River's technology complementing its existing software offerings, which today are largely focused on the application-level, including active safety, user interface and in-vehicle sensing. The centerpiece of Wind River's technology is its Studio cloud-native software platform, which Aptiv said will pair with its existing software to provide automaker customers with a "faster and economical path to full-vehicle software architecture."
Aptiv said it will offer a full software stack solution for its automaker customers. It said Wind River's technology would enable "continuous" over-the-air deployments of various features, including self-driving tech, and "development, integration, testing and monitoring of systems" throughout the vehicle's lifecycle.
Clark said Aptiv will provide an "open solution" for customers, meaning it will let automakers choose how they want to integrate its software into their vehicles.
"Obviously, we think an open solution developed across multiple industries across multiple customers addressing the same use cases and needs is a more cost effective alternative and a better solution for our OEM customers," he said on the call. "However, if our OEM customers wanted to develop a portion of that overall operating system or middleware solution, that's something they'll be positioned to do and they'll be able to do."
Wind River will operate as a stand-alone business within Aptiv. Wind River employs about 1,300 people, including more than 1,000 technical employees, according to Aptiv. The deal is expected to close in mid-2022. It is subject to regulatory approvals.
Aptiv ranks No. 19 on the Automotive News list of the top 100 global suppliers with worldwide sales to automakers of $11.5 billion in 2020.
Automotive News contributed to this report.